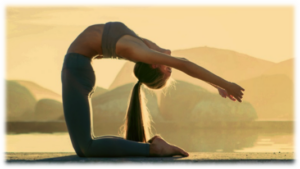 Women's Retreat on The River  June 25th -26th
"A river is water in its loveliest form; rivers have life and sound and movement and infinity of variation, rivers are veins of the earth through which the lifeblood returns to the heart." ~ Roderick Haig-Brown
 Imagine this…
You are floating down the North Fork of the Flathead River as the warm sun is shining down upon your skin, the soft air is blowing gently in your face while you take in the beauty of the mountains in the distance. As you slowly close your eyes, you take in a deep breathe because this…this is where you want to be. Your phone isn't ringing, you're not pressed to get to your next meeting and your to-do list suddenly floats from your memory as the water does the river-bed.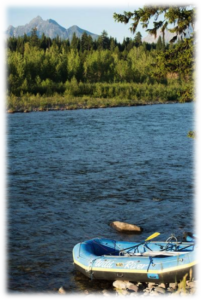 Please join us on June 25-26, 2016 for a women's retreat on the river. The retreat will contain multiple yoga sessions a day by Cat Jenks. You do not have to be an avid yogi to enjoy Cat's sessions because she perfectly designs her classes to apply to all levels of experience. Then, as if it couldn't get any better, you'll get to enjoy a 1 hour massage from Jen Mulkey who is a certified massage therapist and one of the best in the valley.
As the sun is setting and the evening is winding down, you'll enjoy a glass of wine by the riverside while you engage in delightful conversation with other women in the group. This is truly going to be an opportunity you do not want to miss out on. Everything is included from camping gear, locally grown/organic food, rafting equipment, shuttles and of course, the yoga instruction and massage! Space is limited so call or email us today to reserve you spot.
Please contact us at 406-387-9543 or info@riverwild.com.
We look forward to seeing you on the river!